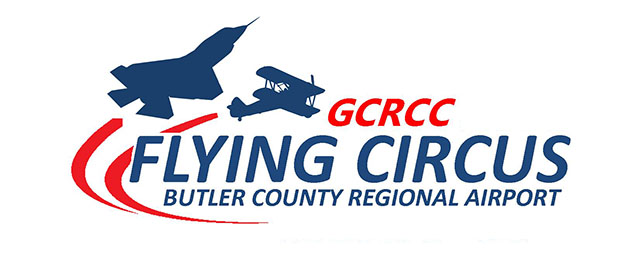 ---
---
Flying at the 2017 GCRCC Picnic
---
---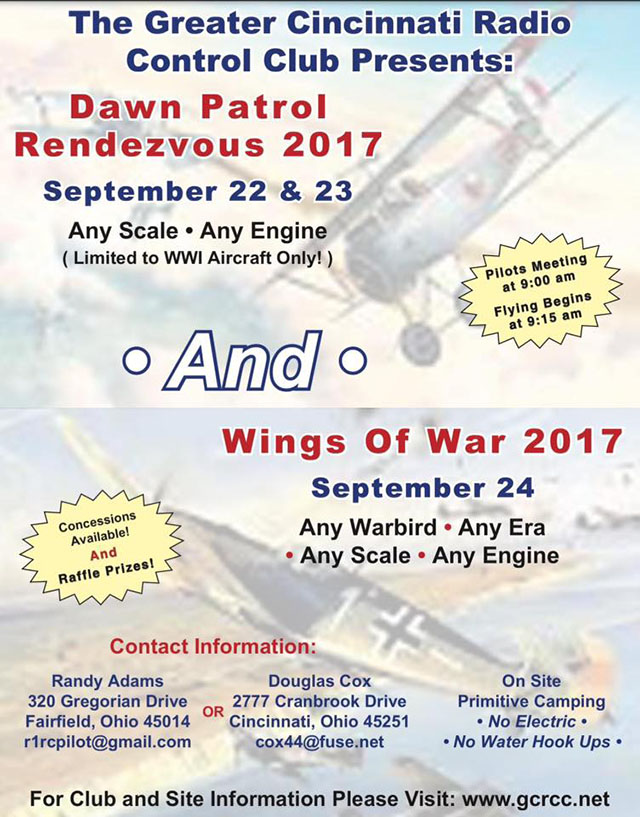 ---
---
GCRCC 2017 Flying Circus
---
---
2017 Kids Fly for the families of the
Spina Bifida Coalition of Cincinnati
---
---
Let Us Teach You to Fly RC airplanes
Training began Monday April 17.

GCRCC is a great place to learn:
We have a beautiful flying site.
We have a large instruction staff.
We use a proven 21 step plan.
We have instruction two evenings each week.
We have 2-3 instructors at every session.
For more information, see our training page, come to an instruction session on Monday or Wednesday evenings, or attend a club meeting.
---
---
It is time to renew you GCRCC membership.
Click here for instructions.
---
---
Freeze Fly 2017
Winners Glow:
First: Mark Feist
Second: Tony Sendelbach
Third: Randy Adams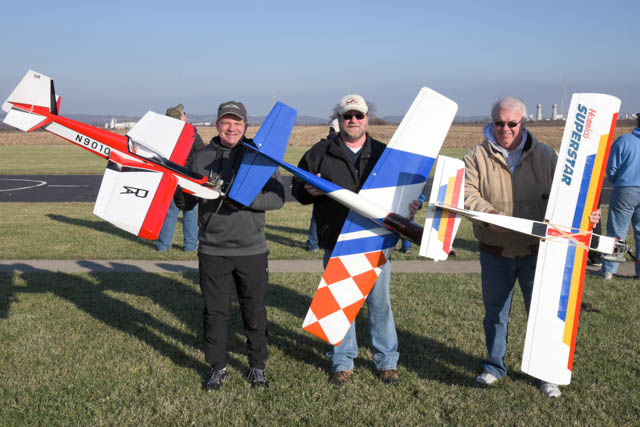 Winners Electric:
First: Brian Feist
Second: Daniel Troup
Third: Bret Becker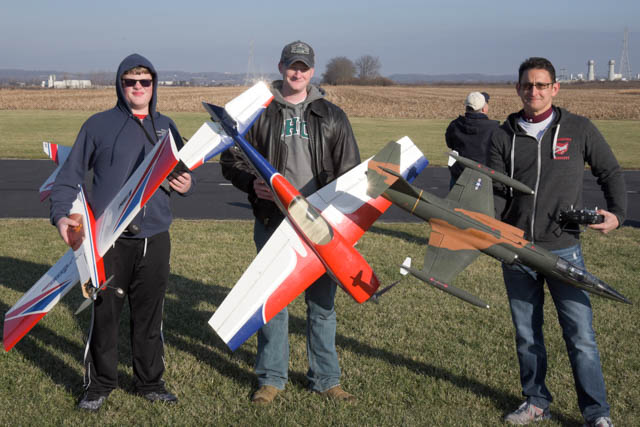 ---
---
Tour our flying field
---
---
Events 2017
Freeze Fly January 1
Banquet February 10
Spring Clean-up April 15
Training Begins April 17
Static Show April 27
Moon Shot Pylon Race June 3-4
Cliff Kell Giant Scale June 10
Spina Bifida Kid's Fly July 8
Flying Circus August 5-6
Picnic August 26
Dawn Patrol September 22-23
Wings of War September 24
Training Ends September 27
---
---
Circus 2016
Thank you to our fans who stuck with us despite the crummy weather. Our members again displayed their toughness flying as much each day as the weather permitted and staffing our food, raffle, information, toys and goodies booths through all the showers. We had a great show planned including the return of pyrotechnics, but were unable to complete it either day.
Looking forward to seeing all of you in 2017.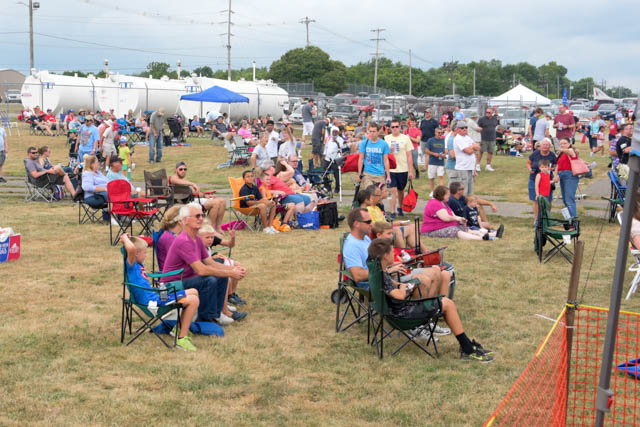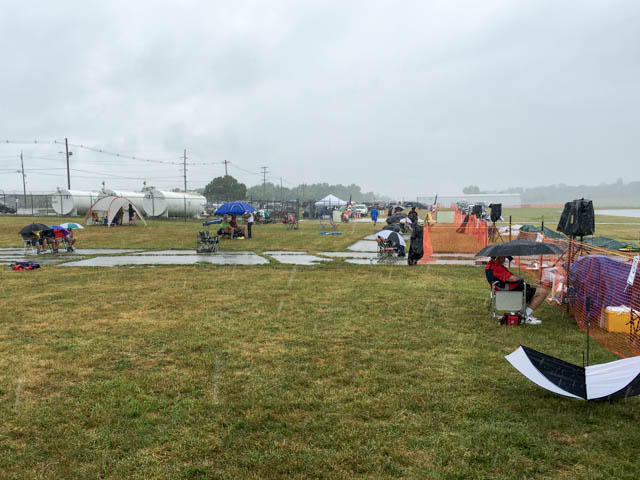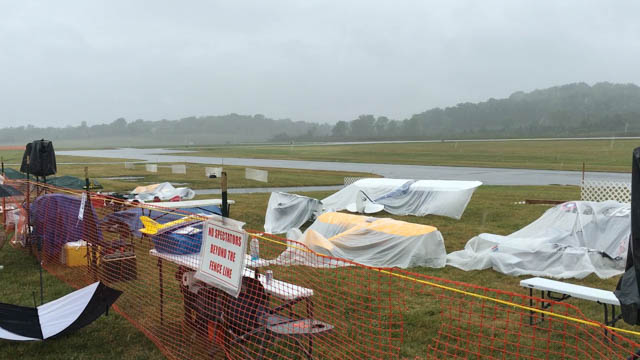 ---
---
Kids Fly 2016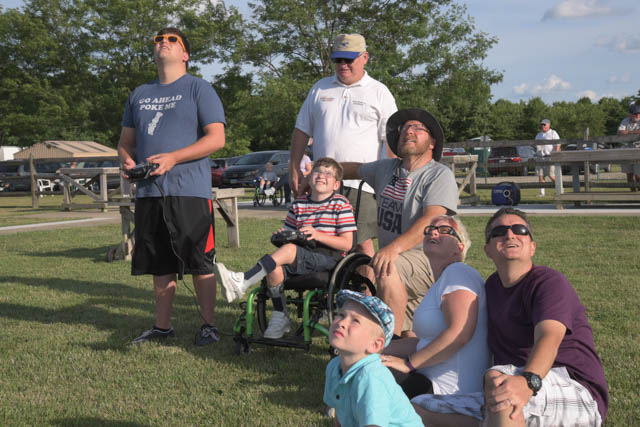 We had a terrific Kid's Fly. Thanks to all the Spina Bifida Coalition of Cincinnati families and GCRCC members.
Everyone had a wonderful time.
---
---
2016 Field Improvements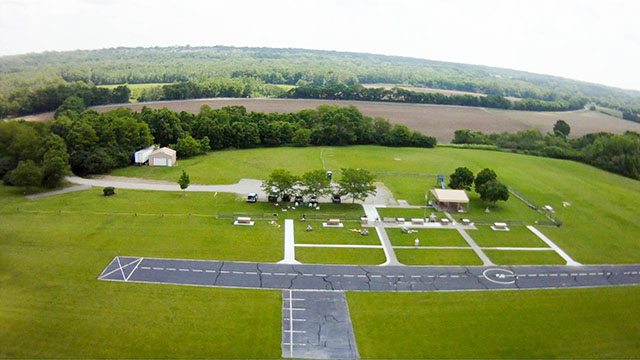 We have installed new sidewalks, taxiways and table pads.
---
---
Freeze Fly 2016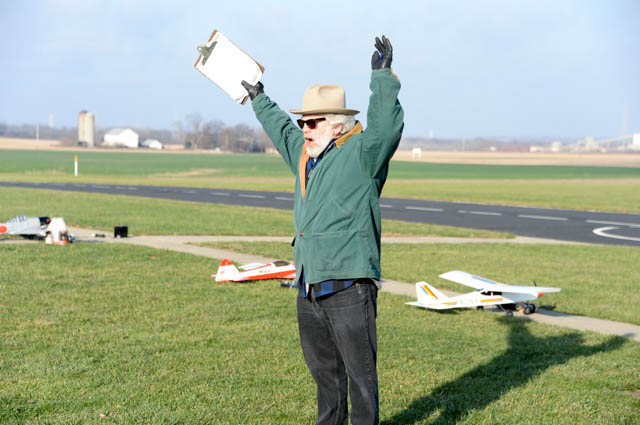 Winners Glow:
First: Chuck Snyder
Second: Tony Sendelbach
Third: Larry Guthier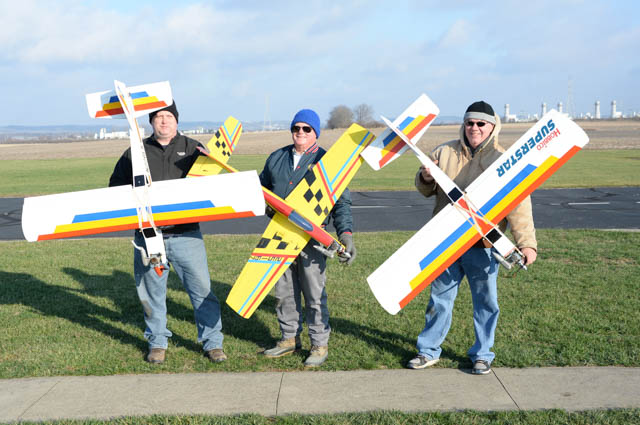 Winners Electric:
First: Alex Feist
Second: Daniel Troup
Third: Don Belfort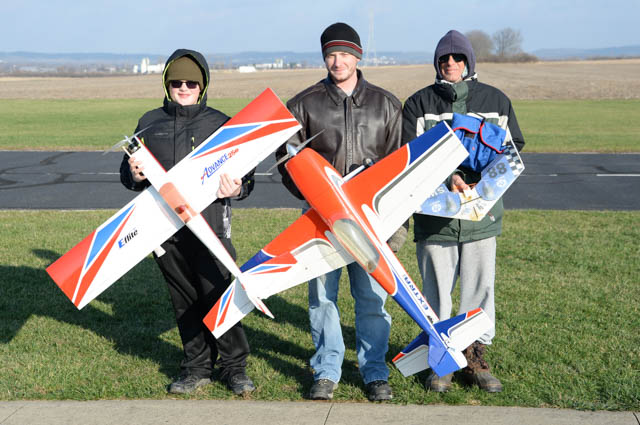 ---
---
A great day at 2015 Wings of War.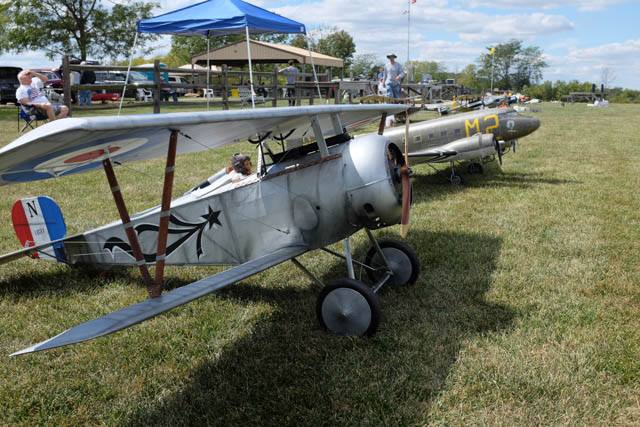 ---
---
Banquet 2015

Tom Scott is presented with the AMA
Carl Goldberg Vital People Award.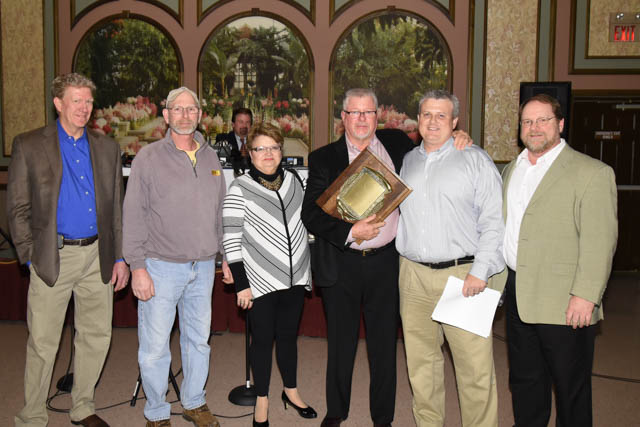 ---
---
Cliff Kell Giant Scale Fly-In
Thanks to everyone who attended.
169th Information and Photos
---
---
Barry Langefeld receives AMA District Service Award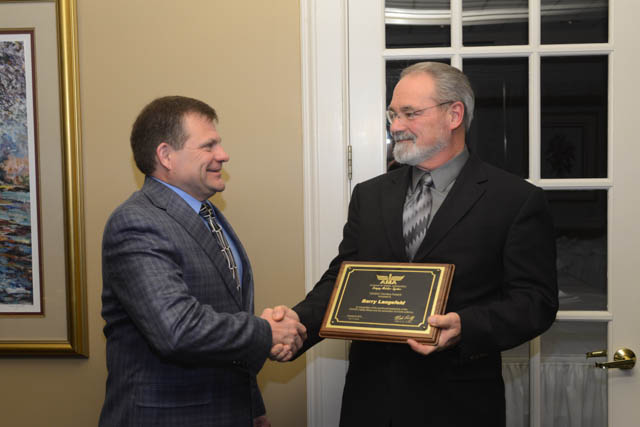 ---
---
Congratulations to all for another great
GCRCC Flying Circus.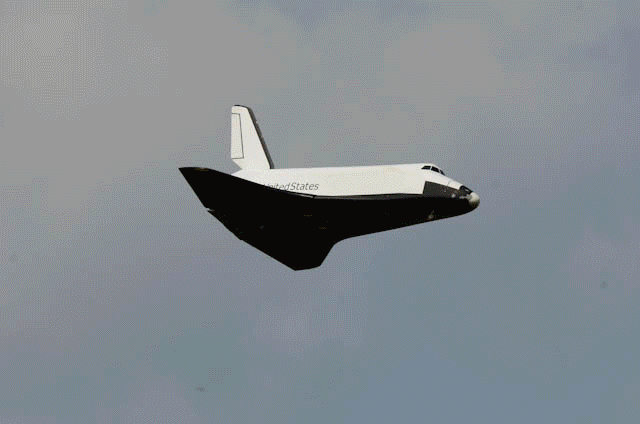 ---
---
Shuttle Blasts Off at the Circus!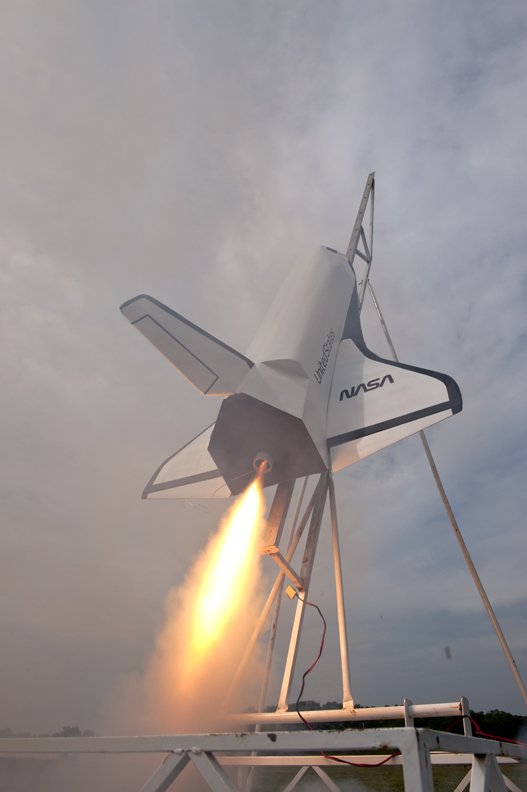 Click on Flying Circus Information above for more photos and videos.
---
---