For the latest Flying Circus information, click:
RCFlyingCircus.com
---
---
Butler County Regional Airport, aka Hogan Field, formerly known as Hamilton Airport.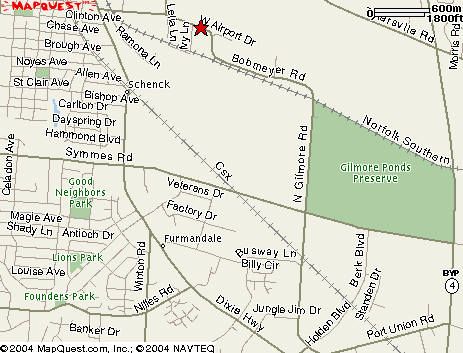 Take Bobmeyer Road from Dixie Highway (RTE 4) in Hamilton, just north of the intersection of Symmes Road and Route 4. Across the railroad tracks just a short distance and you will see signs for parking for the GCRCC circus.
North Gilmore intersects Route 4 the next traffic light west of the route four bypass. Go north and immediately turn left at the light to stay on North Gilmore. As you cross the RR tracks, the road curves to the left and changes names to Bobmeyer Road. Look for the signs for circus parking.
Here is a smaller scale map to help you get a feel for the area.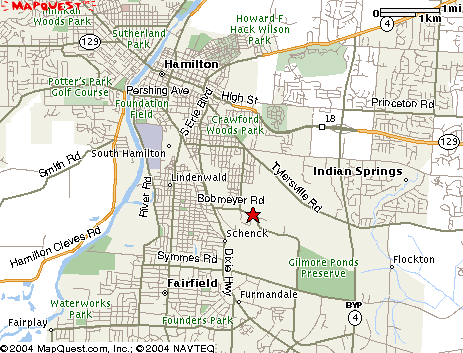 ---
---